Welcome to the Niles Scream Park! We look forward to "Scaring the YELL Out of You!"
Please carefully read the following information in regards to purchasing Timed Ticket Reservations:
Timed Ticket Reservations are intended to streamline admission into the Park and balance our attendance for a better experience! In 2023, those without a reservation will have to wait in line after the security check point to purchase tickets. Those without a reservation also will pay $5 more for single admission tickets and $10 more for packaged admission tickets. Please plan ahead and buy everything online.
If you're planning ahead and purchased tickets online, there is no longer a need to wait after the security checkpoint. You can walk right in and use your barcoded tickets at the attractions you purchased.
If you and your group arrive early for your reservation, we ask that you remain in your vehicles until it's time for your reservation. You will NOT be granted early admission. You must enter the correct line corresponding to your time slot. If there are members in your party who just want to "hang out" on the Midway and not attend the attractions, they can enter with your time slot. If members of your party require tickets, they must be purchased in advance as long as the same time slot is still available. Those without reservations will need to wait in the "General Admission" line. If you're in possession of free tickets or certificates, you may enter the earliest available time slot so long as you do not need additional tickets. If you need additional tickets with your free tickets/certificates, you need to purchase them in advance or you will pay more at the Box Office. Please line up in the front area no sooner than 10 minutes before your reservation time.
We request that you PRINT all of your tickets to streamline admission to each attraction. We can also scan from a mobile device, but it takes longer and slows everything down. Please have your mobile device out, ready and with the brightness fully up for redemption as you approach each attraction ticket scanner. If you're not ready at each attraction entrance, you will be asked to step aside to allow the next person/group to enter until you're ready.
Please make sure that you are selecting the CORRECT date and time you are wanting to attend.
Each ticket is valid for one day only. Unused tickets are valid all season through October 29th as long as you're still in possession of them. Do not lose or throw away your tickets until they're all used. Each ticket or package is valid for one scan per attraction. Do not duplicate. If a copy of this ticket is made or shared with anyone else, the first scanned ticket will allow entry and any subsequent tickets will be denied access. If you need to change the date/time of your tickets, you can do so through your ticket confirmation email of your purchase.
No exchanges or refunds.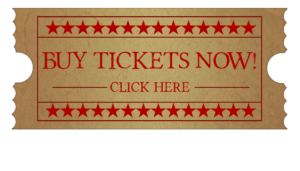 ---