NILES
SCREAM
PARK
GREETS
2,100,000th
INTERIOR
VISITOR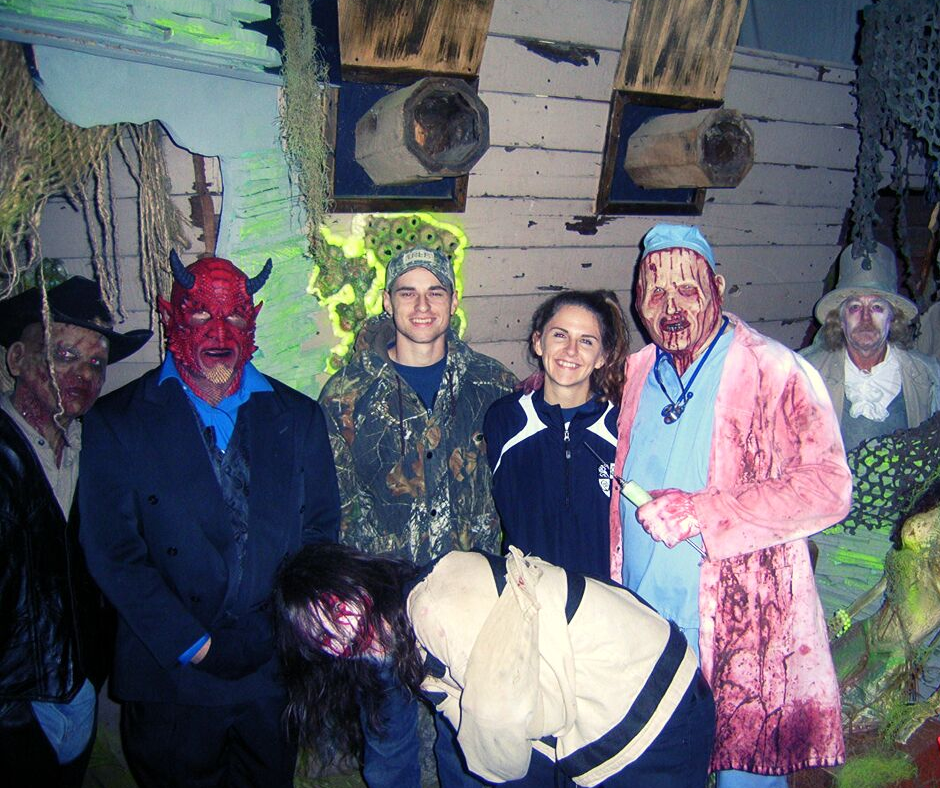 Niles, Michigan (October 7, 2019) – The Board of Directors for the Niles Scream Park is pleased to announce that they welcomed interior visitor number 2,100,000 on Sunday, October 6, 2019. The lucky individual is Megan Darr of Granger, Indiana. As a result of her good fortune, she received a special "ghost pack" of goodies from the Niles Scream Park.
Megan was accompanied by her friend Jared Hancock of Mishawaka, Indiana. Darr is a junior at Purdue University, but that didn't stop her from making this her fourth visit to the Niles Scream Park. She comes year after year because she loves Halloween and getting scared. This year she had to drag her friend Jared, a Clay Fire Fighter recruit, with her although he is the one that suggested coming to the Scream Park.
Providing chilling entertainment for the last 46 years, the Niles Scream Park is pleased to celebrate interior visitor number 2,100,000.
Open weekends through October plus Thursday, October 31st and Friday and Saturday, November1st and 2nd, the Scream Park is located on Mayflower Road in Niles, Michigan. The Park easily is accessed by taking Exit 5 (Niles-Buchanan Road) from the US 31 Expressway.
For more information call 269-687-FEAR or check out the website at www.haunted.org.
Pictured in the photo (L-R) are: Hank Gnash, Randall, Stitch, Jared Hancock, Megan Darr, Dr. Fear and the Ghost.