NILES
SCREAM
PARK
RAISES
MORE
THAN
$132,000
FOR
LOCAL
GROUPS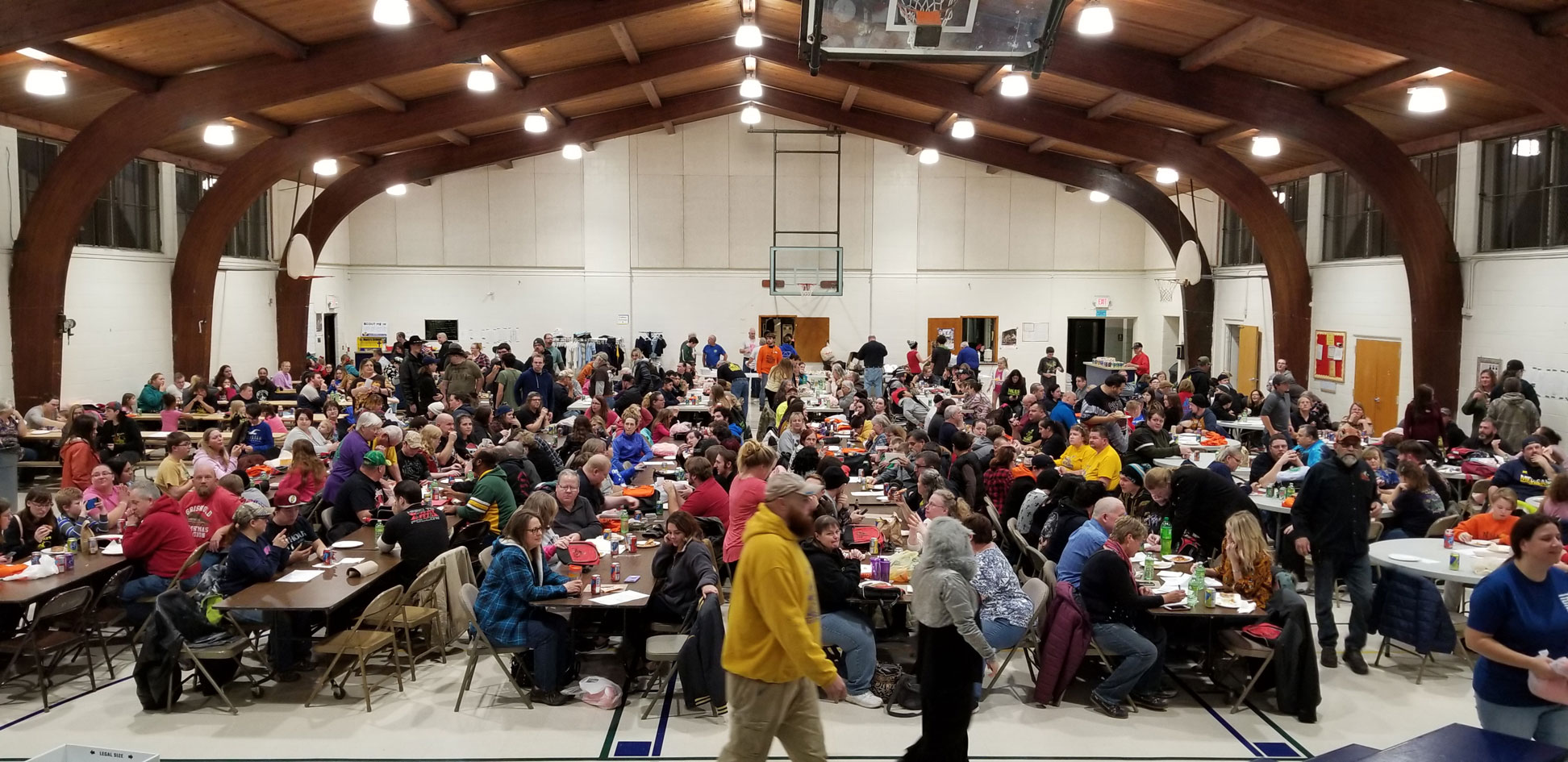 NILES, Mich. (November 27, 2018) – The Niles Scream Park, one of Michiana's most popular autumn attractions, recently completed another successful season at its always changing 44 acre site on Mayflower Road between Niles and Buchanan.
This year, the 45th consecutive year for running the project, the Scream Park raised over $132,000 for more than 80 area children's organizations, civic groups and other charities. Proceeds benefitted local school and service organizations including groups such as the Boy Scouts, the Make a Wish Foundation, Pets Connect, the Niles Drama Club, the Lakeshore High School Stage Crew and the Relay For Life (American Cancer Society). The funds raised also will be used for four college scholarships for local high school seniors.
In addition to the cash donations, the Niles Scream Park supported many local causes, auctions and benefits with ticket donations totaling more than $2,800.
The project included six haunted attractions and provided volunteer opportunities both in construction and operation of the Scream Park. Plans are underway for even more frightening additions in the coming year. Over 22,000 hours were volunteered by over 565 different people before and during its 22 nights of operation to prepare and operate the seasonal attraction.
The year also marked a visit from interior visitor number 2,000,000. Yessica Renteria of Plymouth, Indiana, was the special milestone visitor. She received a gift pack when she visited the Scream Park on Sunday, October 14, 2018 with her friends George Barragan of Plymouth, IN, Brenda Huizar of Michigan City, IN and Alejandro Huizar of Lafayette, IN.
The Scream Park broke several attendance records this year. On Saturday, September 29th it set an all time record for a September night , welcoming 6,406 interior attraction visitors. On Friday, October 26th, the Park broke an all-time attendance record for a Friday night, welcoming 8,353 interior attraction visitors. The all-time attendance record for a single night was broken on Saturday, October 13th, when the Park welcomed 14,823 interior attraction visitors! The Scream Park concluded the season with the best season on record, welcoming 116, 954 interior attraction visitors to the Park!!
Highlights of the season included a visit from Tony Moran, the actor best known for his starring role as the original psychotic killer, Michael Myers, in the classic 1978 John Carpenter film, Halloween, defining this role for the long-running film series.
The Scream Park is recognized nationally in the haunted attraction industry. It was voted #1 Haunted Attraction in the nation by voters on the Coaster Nation annual Halloween poll.
For the fifth consecutive year, the Haunted House Indy review team named the attraction a "Must See Haunt in 2018". The Park also was chosen as #1 Halloween Activity in the South Bend Tribune's Readers Choice Awards for the fifth consecutive year and named the Best of the Best by Leader Publications.