A wedding to remember!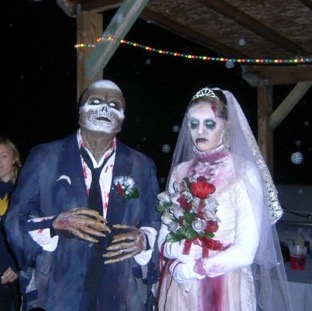 It indeed was a wedding to remember when Death married his undead bride, Sophia, on Saturday, October 3, 2015.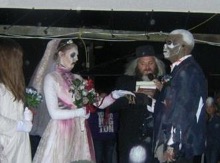 There was the coffin procession. There was Grudge standing in as the maid of honor. There was the hearse send off.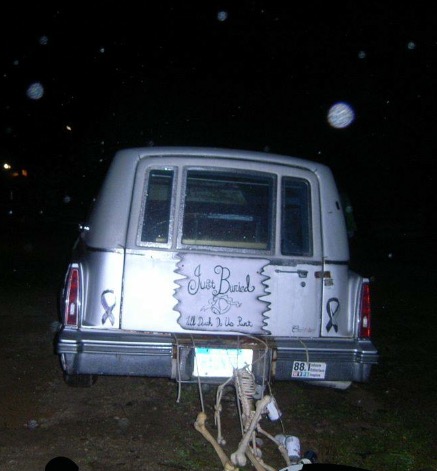 There was a large crowd to celebrate Death and Sophia's wedding, when they promised to love and cherish each other as long as they both shall...rot through all eternity!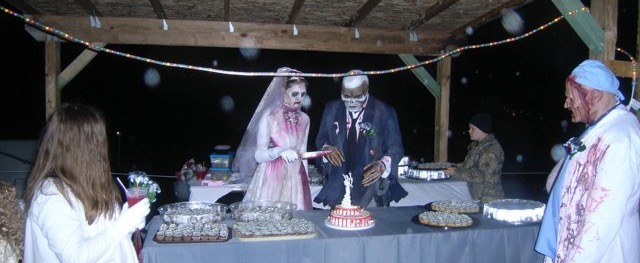 The Park would like to thank all the participants, and especially Melanie Pearman who provided the devilishly delicious cake and cupcakes. (If you would like to order something for your event you can This email address is being protected from spambots. You need JavaScript enabled to view it..)
Thanks also to Karen, the mother-of-the-bride, who took care of so many arrangements for the event. And we really appreciated Positively Dance helping with the first dance and performing twice through the evening. It was truly spook-tacular!
Enjoy this video of the event: